Our Most Advanced Model
Turret takes up to four coolant lines: one furnished-and others can be added as needed
All lines ball-checked. No flowback.
See-through drawer shows coolant level.
Can be moved from machine to machine.
Made of hi-strength structural plastics.
Just one Model K-75 can handle most cooling jobs in your shop. Hangs on furnished bracket or stands anywhere. Volume and spray cone width are adjustable for each line.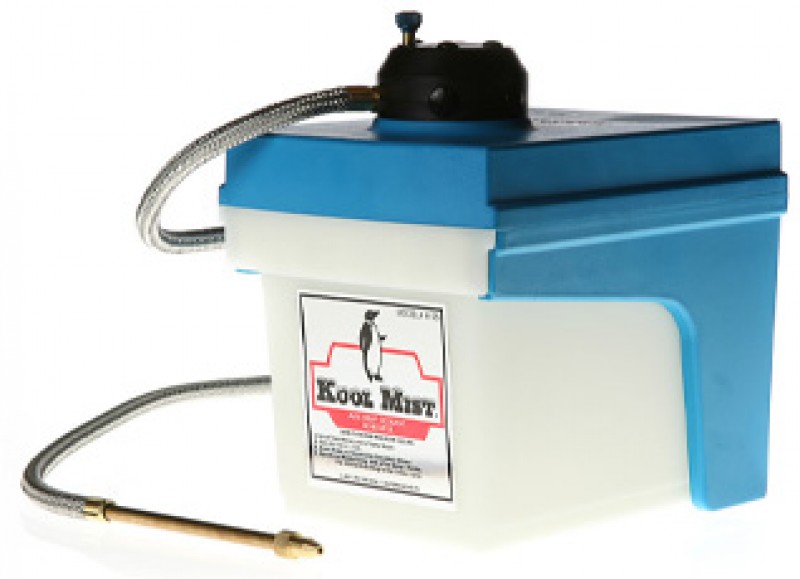 #K75 - Advanced Delux Coolant System