Saves you money because the coolant is sprayed only when the machine is actually in operation.
The efficiently built unit is ON for constant flow, but it designed to start and stop simultaneously with operation. Starts and stops automatically. A coolant saver!
Air supply required.
All automatic models can be used with customer's tank. Simply drop 4' long siphoning line into any tank.
Kool Mist automatic models can be adapted to automatic operation on practically all machine tools.
Systems Includes:
Model 100AP-For light to medium duty machine operation. No tank
Coolant line = 4' length, 13/32: O.D.
Type of Line = Nylon only
Probe = 6" in choice of straight, 45 deg. and 90 deg.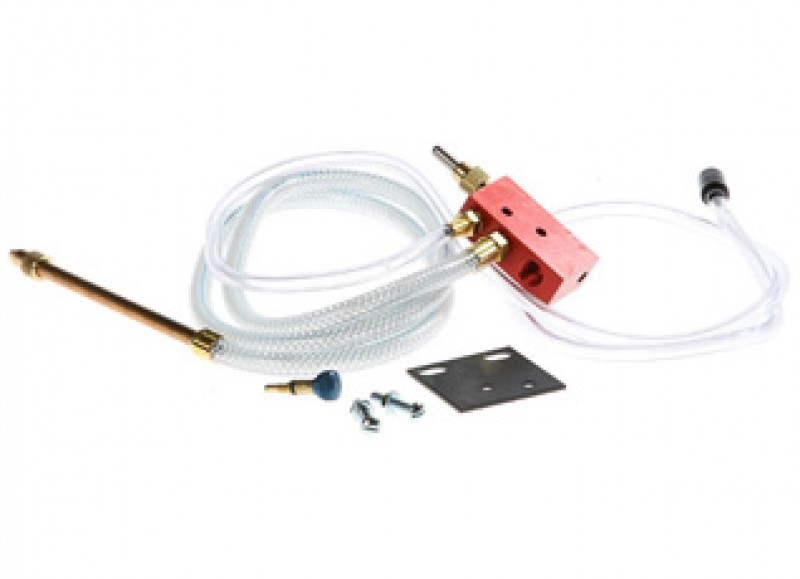 #100AP - Automatic Single Line Unit